Yay! I have just released my first ever collection and it is definitely not your ordinary collection. It is very unique and yet versatile enough for more general themes!

Please welcome 'The Great Expectations' - a collection consisting of 3 main themes: To Breed Or Not To Breed,
The Gift Of Life and A Perfect Blend.

This collection is available in 11 separate packs as
well as an entire collection in downloadable and in CD formats. I hope you will find 'The Great Expectations' Collection to be inspiring - to lead you outside your comfort zones and be daring and just create freely. Get your creative juices flowing! Spread your wings and soar! :).


This collection is particularly meaningful for me for various reasons. As a matter of fact, the 'To Breed Or Not To Breed' is the thing that has brought me to rubber-stamping, then to scrapbooking and eventually to digital scrapbooking! You can say that it has started it all! I stopped working on the project because I got so addicted to digi. And now it has came back... They have finally met: my art project and my digi-design work...

Click here to read about it and to participate in my art project through a Questionnaire! The first 50 participants will receive a $5 Ztampf!Shop Coupon. At the end of the collecting period, 3 lucky names will be drew to enjoy a $25 Ztampf!Shop Gift Certificate each!

Next, on the Behind The Scene page, you'll now find the link to the new Ztampfilicious Girls section where you can get to their Ztampfest Gallery to gain some inspirations from their gorgeous work. You'd get a better picture on how certain kits could be used too!

And who is the Z!Guest for February? Meet Desiree from California! Find her ztampfilicious layouts in her Ztampfest Gallery - new layouts added weekly.

If you haven't been to the shop lately, make sure to do so. There are many ztampfilicious new products added very recently for Valentine's, Chinese New Year and beyond!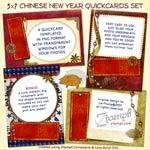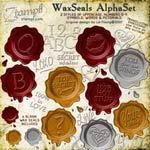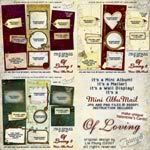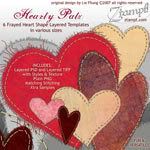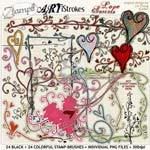 Did you know Ztampf! started out with Clear-Stamps? Well, it did. Check this out!