December and the few months preceding it proved to be a super busy time for me. In September, I participated in a group art exhibition celebrating 10 years of Sin Sin Fine Art, the Hong Kong art space that I am working part time for as well as being one of their artists.
Then I plunged myself into organising HONG KONG kaleidoscope, an exhibition showing photos taken by Hong Kong Instagramers as part of the Very Hong Kong Festival. The exhibition was very well received. We got so many compliments and enthusiastic remarks by the people who came by to see it. Many passers-by deviated from their path to take a closer look at the exhibits. Most of them expressed their surprise and delight at finding this unexpectedly wonderful exhibition about Hong Kong in an outdoors space open for anyone. They especially loved the use of bamboo to display the pictures, which is a very Hong Kong thing indeed! It connects well with the surrounding area, and actually enhanced the atmosphere of Dominion Garden.I am especially pleased at this as I was the one who came up with the idea to display the pictures using bamboo scaffolding because bamboo scaffolding is a very Hong Kong thing, widely used in construction works. They are sturdy and safe, versatile, reusable and environmentally friendly - much better than the metal set. You see them everywhere in Hong Kong. I am so happy to see my vision materialised - the bamboo workers are very skilled! You can learn more about HONG KONG kaleidoscope here!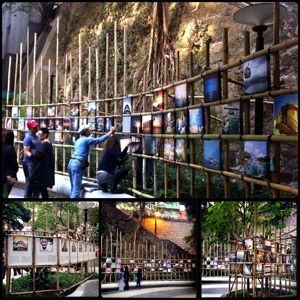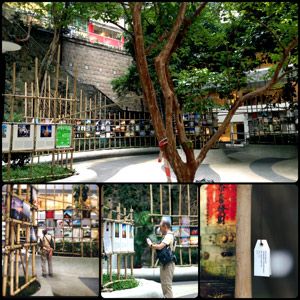 The exhibition ran for just one week, and on Dec. 14th, 2013 we took it down. It was sad but also happy at the same time. Most of the participants came to collect their pictures and we had a group photo taken! For most of them, this was the first time ever that they have their photographs shown in an exhibition, so you can imagine how excited they were :)
The same weekend that HONG KONG kaleidoscope was opened, I had another opening at JCCAC, where I have my art studio. JCCAC is celebrating their 5th anniversary, and hold a big group art exhibition showing works by their tenants. I am showing my newest porcelain installation, 'Life Force'.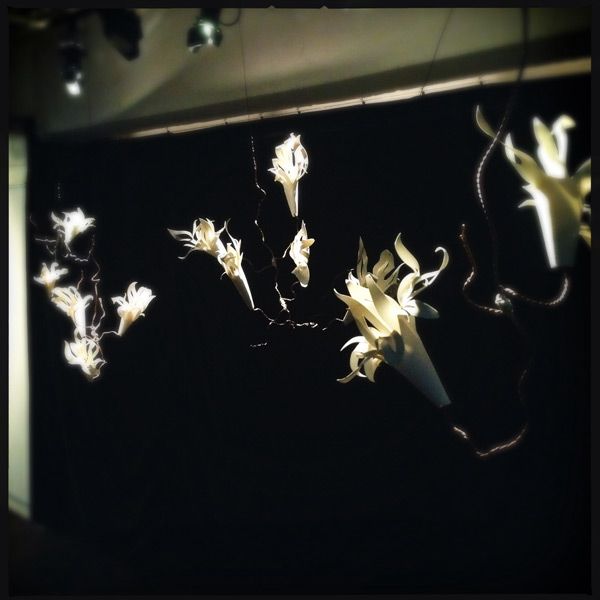 That's all for now, folks! Remember to enjoy your SPECIAL 25% OFF DISCOUNT COUPON included in the Holiday Gift Set download - good to use through Monday, January 6th 2014. Have fun with it!
Wishing you an inspired ztampfabulous weekend and bright start to 2014!
| Freshly Brewed | Inspirations | The Loot | The RoundUp |