See what I have just made: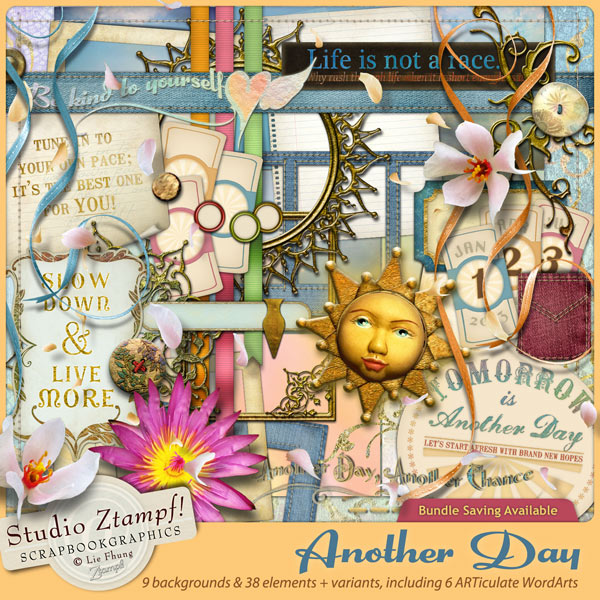 This is Another Day Kit.
Have you ever felt overwhelmed with the onslaught of seemingly never ending deadlines, works, chores, goals, targets and what's not? Well, I have! Pretty often, in fact! And guess what I have found out? There is always Another Day! Yes!

In the grand scheme of things, often those deadlines don't matter much in the long run. Let's learn to prioritize more selectively and leave those less important stuff for another day... Be kind to yourself, don't rush through life and enjoy Another Day!

I created this kit, filled with cheerful elements, to share this message with you! This kit is versatile for everyday layouts; for girls and boys, women and men alike! In particular it is great for layouts about learning process, new experiences, contemplative photo-journal things, and more.
Let's take a closer look at this kit: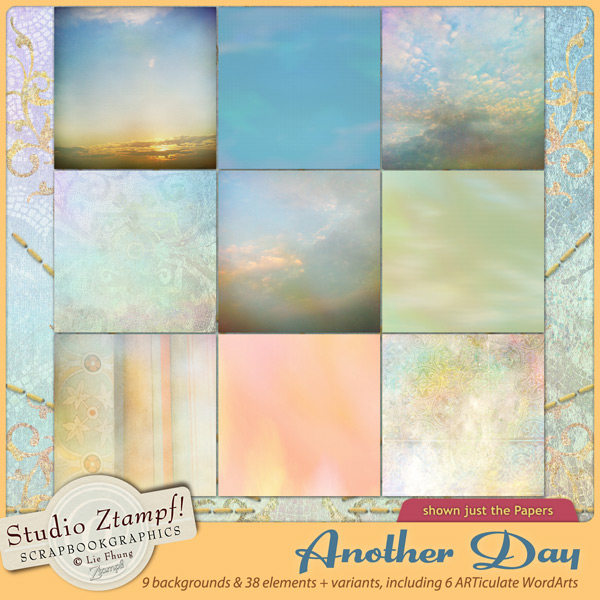 9 quirky mix of background papers to mix and match...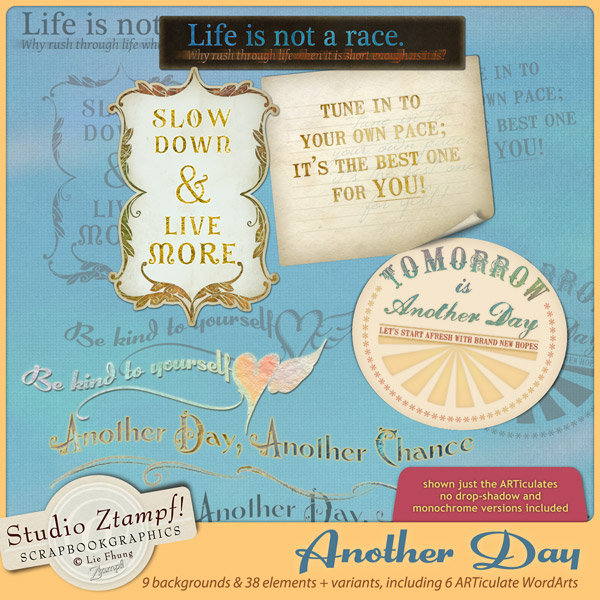 6 large ARTiculate WordArt pieces, provided with and without drop shadow - plus a monochromatic version to give you endless options on how to use them!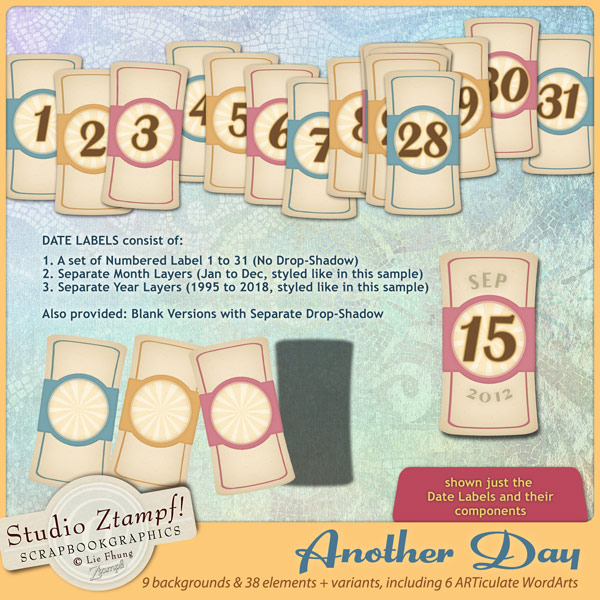 A Full Set of Date Labels (contains of Numbered Labels (1 -31), Month Overlays (Jan - Dec), Year Overlays (1995 - 2018), Blank Labels in 3 Colors, 1 Drop Shadow Layer).


And of course, tons of various other fun versatile ztampfilicious elements!
Also available to kickstart your projects, Another Day Ensembles: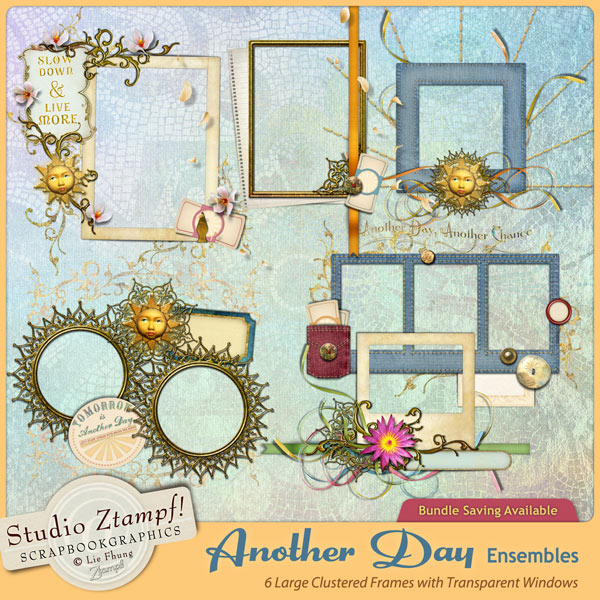 And Another Day QuickPage Album: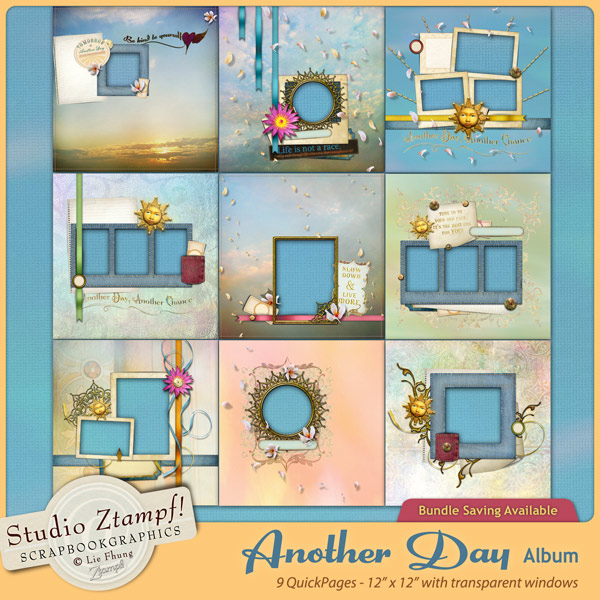 For the Best Deal, go for the Another Day Package Saving to automatically save 30% OFF (AND... you can still use your Ztampfilicious Discount Coupon to enjoy even BIGGER discount!):