Enter The Dragon with this intense and elegant Hong Bao Set: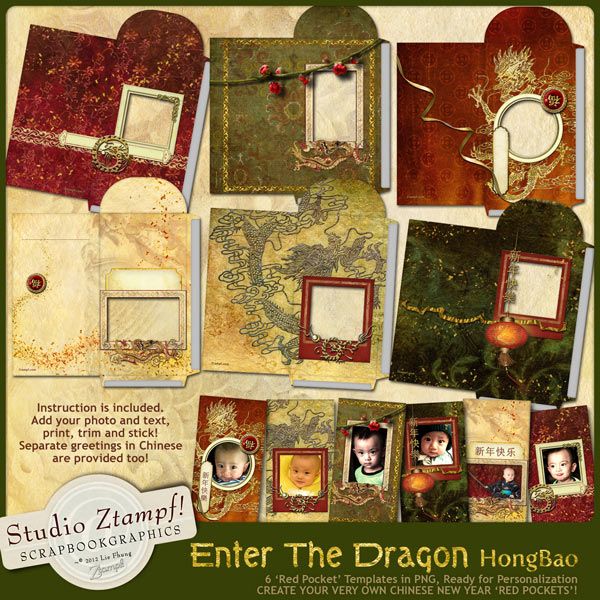 Quickly and easily create some really gorgeous and unique personalized Hong Bao Chinese New Year with this Enter The Dragon HongBao Set. Get it right now - there is still time to make some and impress your relatives with them ;)
And then... you can scrap all about it and more with the majestic Enter The Dragon Kit:
You see, the Enter The Dragon Kit is more than just for the Chinese New Year. It is fabulous to scrap about your travels to the Orient, about your favorite knight and dragon adventure fantasies, and more! You'll find out for yourself soon!
To quickly kickstart your scrapping, I have made the Enter The Dragon Ensemble Set: just add your photo, text and background paper! You can further embellish it if you wish too!
Need to create an impressive album in a jive?
Enter The Dragon QuickPage Album is waiting for you:
Now, for the Best Deal, just get all three of them in the
Enter The Dragon Package Saving - you will instantly save $5: