Now let's see who have come visiting all the way from the North Pole: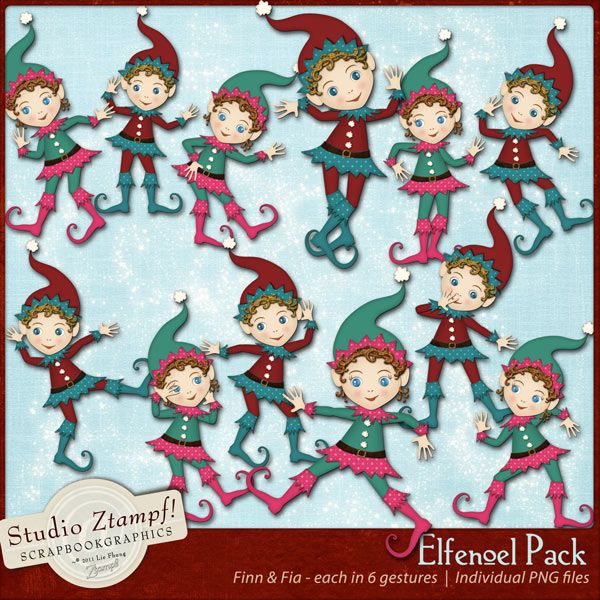 Aren't they adorable? Granted, these Elvenoel are a bit mischievous and could be pretty nosy - but they are harmless, really! They will be so glad if you take them home with you! (Oh... and it's 25% OFF now!)
Where are you in preparing unique holiday gifts for your loved ones? I've got something to help you:
A4 Size Paper Versions are also available: Sweet A4 and Cool A4.
Don't forget to check out the classic Ztampf! CraftyCalendar Kits for those more paper-crafting-inclined!
These Inspire ARTiculate WordArt Set is perfect to use with your Calendars or any projects: