Let's see what other ztampfilicious Halloween stuff we got:
First of is the Haunting Pirates Series - I still remember how much fun I had creating it, especially the highly detailed skeletons with wispy cobwebs and the pirate hat: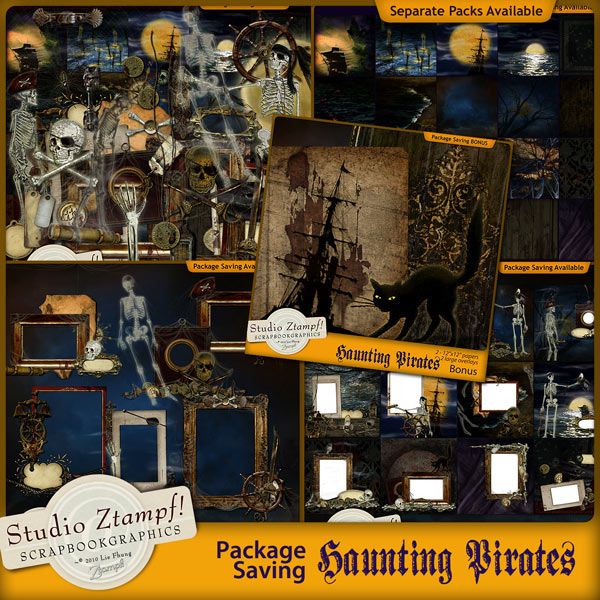 Haunting Pirates Series is also available as separate packs - but for the best deal, just get the Haunting Pirates Package Saving!
If you are new to Ztampf!, you might want to drop by the eerie Ghostown - choked full with luscious Gothic decadence in meticulous details. Note the cool wispy frayed lace draperies, the shiny droplets, the luxurious spider gem, or the translucent ghostly overlays: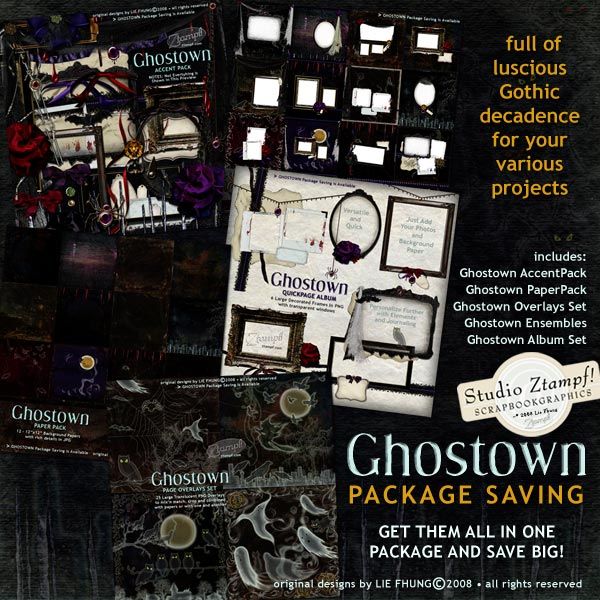 Ghostown also available as separate packs although you will save a lot when you get the Ghostown Package Saving!
Need a quick-to-make and yet fun and unique Halloween costume? Masqeuradia to the rescue!
Lumoz Page Overlays is one of the all time best-sellers, you'll see why:
Prefer something cute instead? Take a look at the Appliquette No.2: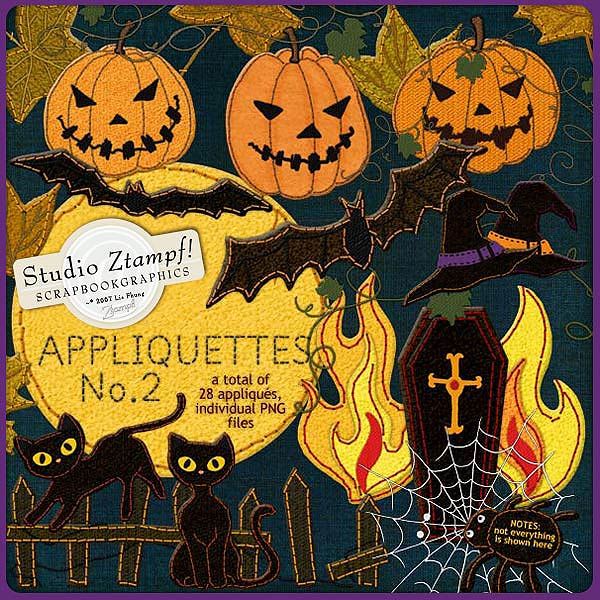 You can find more ztampfilicious Halloween and Autumn stuff here!