Autumn is falling unto us here...

and so it's now time to get cracking on those unique handmade, highly personalized holiday gifts! As an alternative (or addition!) to the Ztampf! CraftyCalendar 2010 Kit Large Size, here comes the Mini-Vertical Version - finally available in Global English Version, US English Version and Deutsche Version. Version Française is coming very soon!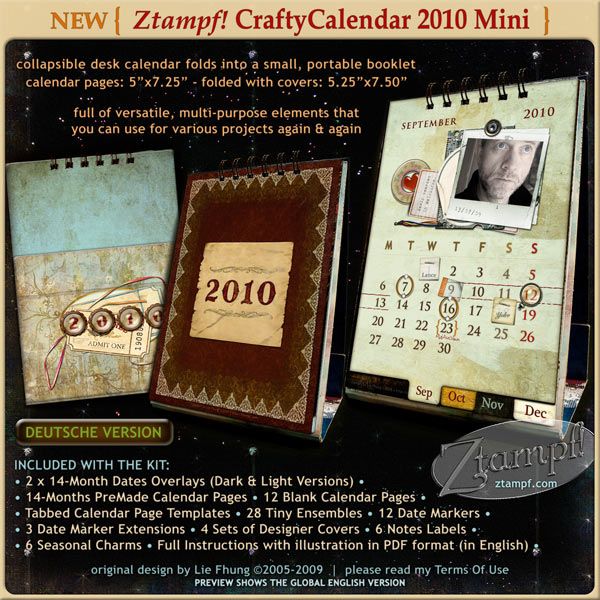 For those celebrating Halloween, you'll love this brand new set of artistic Vintage Halloween Labels - great for adding a touch of olde worlde charming spookiness:


Last but not least, enjoy this 25% OFF Discount Coupon when you spend $5 or more. The Coupon Code is fall25. Good for any downloadable products at Ztampf!Shop except for Gift Certificates. Valid through Saturday, October 31st 2009. Don't miss it!
Happy Ztampf!Shopping!