Spring is a-coming!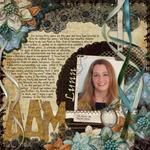 And there is a New Ztampfilicious Girl around! A lot of you are probably already familiar with her gorgeous work. Please welcome the very talented, super-friendly LynnZant! I'm very pleased to have her on the team and I look forward to see her new ztampfilicious works!

Talking about Z!Girls, you might have noticed some changes at the Ztampfest Gallery recently. Yes, the 1st Generation of Z! Girls has retired and I'm looking for 3-4 brand new Z!Girls soon. Watch out for an Official Call on Ztampfilicious Blog soon. Meanwhile, in case you're wondering, you can still enjoy previous Z!Girls' works in the Retired Z!Girls Section - thanks to all my former Z!Girls! I'll miss them!


Now, I have several new ztampfilicious things for you! Little kits that you will find useful: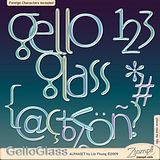 For the 8.5x11 Scrappers... Burnin' Love Album Set! For everyone: the cute semi-translucent GelloGlass AlphaSet is fun and versatile to use on your various projects, and the Haberdasherie Package Saving is a new Must Have! You will save $6 PLUS get a Bonus Pack with this Haberdasherie Package Saving. Separate Haberdasherie Color Packs are also available for you to choose from :).
Go take a look now!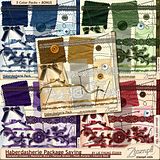 Last but not least... Use this coupon code springinitup to receive a 25% OFF Discount on any downloadable products (except for Gift Certificates) from today through Mon, 23 March 2009.
ENJOY your Ztampf!Shopping :)