Ztampf! is 3 Years Old!

The Shuffle Sale and Treasure Hunt have ended but the celebration is still on!
Let's play the 'Ztampfavorite Game':
Post a link/url of your favorite ztampfilicious layout on the web (i.e. on online galleries) to the comment section of my Blog Post here. The layout(s) have to be made with mostly Ztampf! products. For every 10 links posted, we will randomly pick The Lucky One. Both the url poster and the owner of the layout will get a Surprise Gift from Ztampf! You may post your own favorite ztampfilicious layouts too - but the gift wouldn't be doubled :). The Surprise Gift could be anything from discount coupons to gift certificates to free products to physical goods! More detailed information can be found on my Blog.
For the moment though, please take delight in the sparkling Birthday Bliss Series!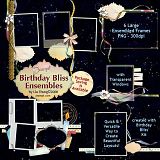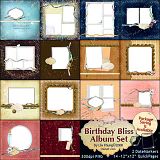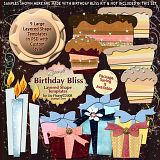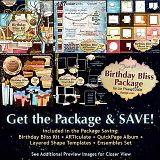 The Birthday Bliss Package Saving will save you $7.35! But, with this very special coupon for my faithful subscribers you'll get a further $5.00 off discount! A total of $12.35 saving! Act fast though, this coupon is good through Sunday, Sep. 21st 2008 only. One use per person, valid on Birthday Bliss Package Saving. And the code is: ztampf3rddoublebliss!
Head over to Ztampf!Shop to enjoy your special coupon now! Have fun with it :).