Yes, I've been back from my trip to Korea and Japan last week: the trip was very inspiring on many levels for both my art and Ztampf! The Biennale is held in Seolbong Park - a wonderful park dedicated to the art and craft of ceramic. Korean Prime Minister opened the Biennale with Governoor of Icheon and some ministries attending. Various Korean folk dance and music were performed in the opening ceremony. It was such a clear and sunny day!

Besides the Biennale, there are several related exhibitions going on. There are so many beautiful and impressive works from artists from all over the world including from the US, Canada, Australia, UK, Norway (love her work!), Finland, Sweden, the Netherland, Swiss, France, Germany, Italy, Egypt, India, Pakistan, Japan, Singapore, the Philippines, etc. Naturally, I took tons of pictures: you'll read and see more about my trip through my new layouts soon enough :).

So, I've been busy working out fresh inspiration into some fresh new stuff at Ztampf!Shop... Go on, check them out! (Yes, this newsletter is created using the new KOREANI Kit!).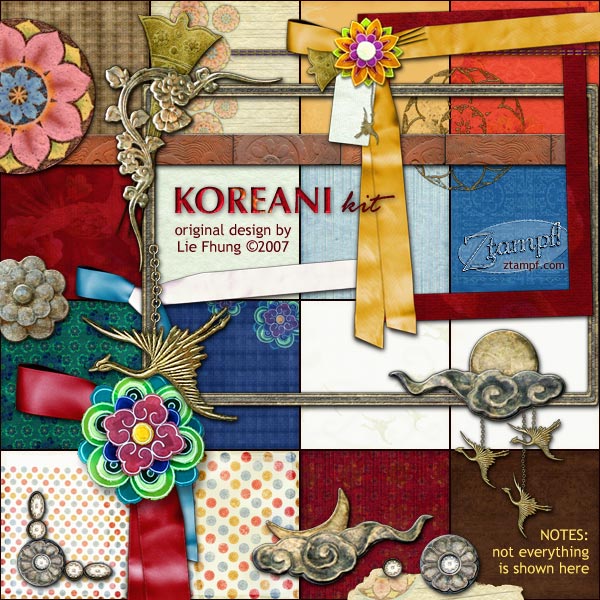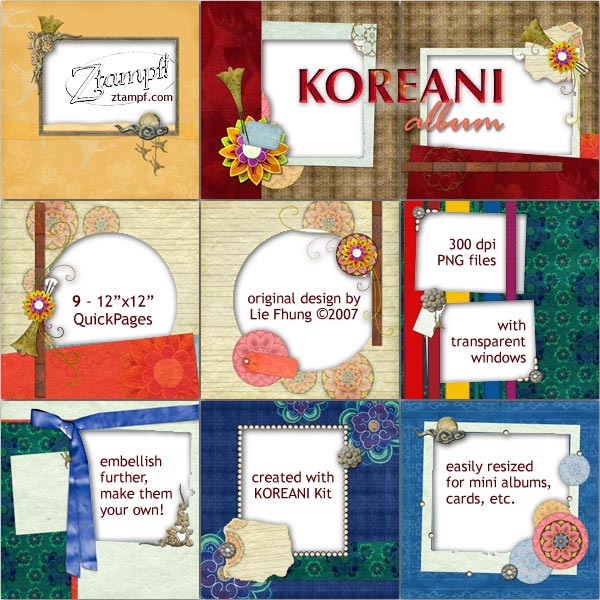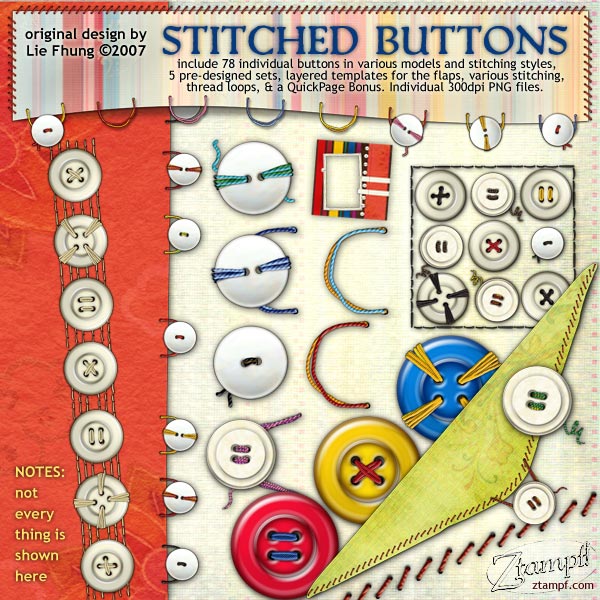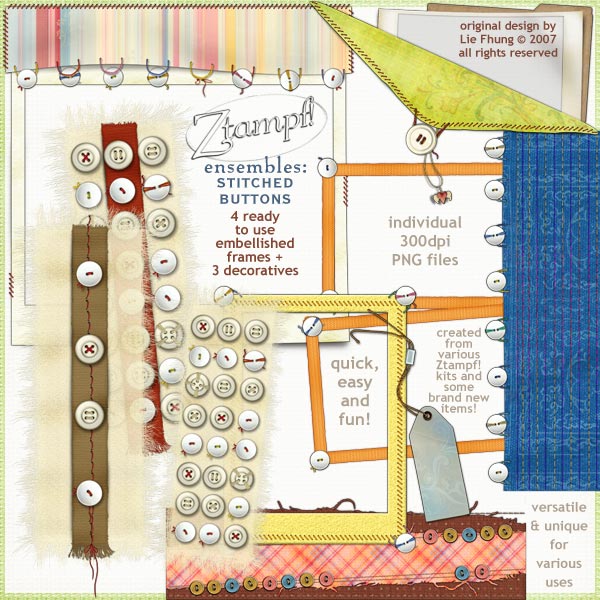 Have you been to Ztampfest Gallery lately? There are many new exquisite layouts from the Z!Girls and from some of you as well here at the Ztampfellas Section!




And... I'd like you to welcome our Ztampfilicious Guest for the month of May: Nicky from Germany! Her gorgeous layouts can be found here.




Well... that's it for now! Oh! Almost forget... From May 15th to 20th, 2007 you will get a $2.00 Coupon when you spend $20 or more at Ztampf!Shop :). One coupon per customer only. Happy Ztampf!Shopping... and enjoy using your Ztampf! goodies for your scrapping! 'Til later!